LED Stop/Tails, Spotlamps, Instrument, Daytime running lights

For LED indicators click here


How to order
Paypal users add £1.00 for orders over £20.00

Add £3.50 carriage up to £15. £15 - £25 add £3.95,

£25.00 - £50.00 add £4.95, £50.00 - £100.00 add

£7.95, Over £100.00 add £11.95

If in doubt E mail for a price norbsa02@aol.com

Overseas bulb & LED orders add £2.00. Other overseas orders E mail for carriage costs.
We stock both Positive and Negative earth LED bulb replacements.
LEDs are polarity sensitive ie if your vehicle is + earth and you fit a - earth LED, no damage will be done but it won't light. LEDs must be fed from a battery supply. Direct from a generator they won't work or will have a short life.
All modern cars and bikes are - earth. All post war European & Japanese are - earth. Post war British bikes are mainly +. Post war British cars mainly - earth.
LEDs shine brighter through a lens of the same colour, so if you want a LED for a rearlight choose a red one not white.
Mk2 LED Stop/Tail Lightboards 6V/12V +/- earth
This is brighter version of our original stop/tail Lightboard, which we first introduced in 2004.

This takes 16 red LEDS for the stop/tail light and 2 white 'Surface Mount' LEDs for the white numberplate light.

Installation is straightforward:

The lightboard is only 1 7/16" in diameter (38MM) and mounts on 2 pillars with 3MM female threads. Only 2 small holes need to be drilled in the rearlight to mount it. The original bulb can be refitted later if required. The existing contact is removed and the wiring exits as normal. Full fitting instructions are supplied with each unit.
The Mk.2 Lightboard can be fitted to either Positive or Negative earthed vehicles, 6V & 12V versions are available. Very low current draw, 0.035A
Wiring colours: Grey - Earth. Violet - Tail light. Pink - Stoplight
| | | | |
| --- | --- | --- | --- |
| 6V Pt.no. LB6 | 12V Pt.no. LB12 | £23.95 ea or £46.00 for 2 | Made in England |
| | |
| --- | --- |
| Lightboards can be fitted to the Lucas L917 rearlight as on late Tridents, Commandos & Bonnevilles, the standard bulb points downwards so a bulb replacement LED is not suitable. | |
Pattern L564 fitted with a Lightboard
Complete LED motorcycle tail light

6V/12V +/- earth

A Mk2 Lightboard supplied fitted inside a pattern Lucas L564 rearlight is available at £35.95.

| | |
| --- | --- |
| Voltage | Part Number |
| 6V | LB6564 |
| 12V | LB12564 |
NEW High Power 6V/12V Stop/Tail LED bulb replacements
6V Positive earth Pt.no. LO6RST £17.50
6V Negative earth Pt.no. LD6RST £17.50
12V Positive earth Pt.no. LO12ST £12.95
12V Negative earth Pt.no. LD12ST £12.95
Offset pin 6V/12 stop/tail bulb in either negative or positive earth.

Much brighter than a std. bulb

Draws 1.25W on tail, 4W on stop (5/21W Std. bulb)

43 x 21MM dia. (47 x 25MM dia. Std. bulb)

Most LEDs in tail lights only shine backwards giving points of light, we make these with special wide angle High Power Cree LEDs which makes the lens glow & the white LEDs light up the top,sides & give white numberplate light.
Shown here fitted to a Lucas pattern tail light both on 'Tail' mode, the LED is on the left.

The LED is not fitted properly to the tail light in this image, the light should be centered.
12V Stop/Tail bulb replacements
Most LEDs for car and motorbike use that you will see only feature rearward facing LEDs. These only give off light in one direction. The first of our LEDs shown below feature radially mounted white LEDs that give white numberplate light and also light up the whole of the lens surround. This is particularly important for most motorbikes and older cars such as MGBs, XK120s, Anglias etc that have rearlights not mounted flush with the bodywork.
BAY15d (1157). 15MM dia. bayonet Offset pin. Replace 21/5W & 23/8W etc.
Negative earth (See below for positive earth)

Name

Dimension
Description
Price

12V LEDACE 12ST

Pt.no.LD12ST

6V LEDACE 6 RST

Pt.no. LD6RST

21MM x 43MM
High Power, extra bright stop/tail LED

£12.95

£17.50

LEDACE

25RST

Pt.no.LD25RST

(Shown in a holder)

26MM x 44MM

19 red LEDs facing rearward and 6 radially mounted white that give white numberplate lighting and / or light up the whole of the lens

£9.95

LEDACE

9RST

Pt.no. LD9RST

19MM x 34MM
9 rearward facing red LEDs for use where space is limited. No numberplate light.
£9.95
BAY15d (1157). 15MM dia. bayonet Offset pin. Replace 21/5W & 23/8W etc.
Positive earth

Name

Dimension
Description
Price

12V LEDOPTO 12ST

Pt.no.LO12ST

6V LEDOPTO6 RST

Pt.no. LO6RST

21MM x 43MM
High Power, extra bright stop/tail LED

£12.95

£17.50
'BRIGHT EYES' Daytime Running Lights
These are our latest & brightest individual LEDs for cars or motorbikes.

They are intended for panel mounting using the 10MM x 24MM thread, or they can fitted into existing sidelights or headlights. They consume only 1.5W

12V Positive or negative earth

Outside dia. is 22MM

They are sold in pairs.

Pt.no. DRL01 £9.95 per pair

Two shown here on a home made bracket mounted below the headstock
NEW ' BRIGHT EYES' with Mtg. bracket Individual Daytime Running Lights
Individual bracket mounting LEDs Available in white or red. 12V 1.5W

These have an 8MM internal thread and a bracket which accepts an 8MM bolt.

Dia. 22MM Length inc. lens 19MM

Pt.no. DRL02WHITE or DRL02RED

£9.95 per pair.
NB. The red version can be used in addition to a rearlight/stoplight, not instead of.
Very bright T10 10MM Capless (Wedge)
To be fitted as pilot lights inside the headlight reflector, Royal Enfield Caskette lights and car sidelights. Also Speedo lights
These can be used for + or - earth systems by simply rotating in the bulbholder
This is our latest LED for daytime riding/driving. Very bright. Can be used for positive or negative earth.

Ideal for fitting onto the headlight reflector instead of the pilot light. Also great for speedos 6V or 12V versions

10MM capless fitting 12MM max. OD

It can be supplied complete with a rubber holder to fit into 14 - 16MM dia. holes in the reflector though can be adapted for many other locations.

They consume only 1.5W

Pt.no. With holder LDT10DWH £7.50

Pt.no. With holder LDT10DWH6V £7.50

Pt.no. Without holder LDT10DW £4.00

Pt.no. Without holder LDT10DW6V £4.00
Now also available in yellow to make your bike even more visable in a sea of white lights. 12V only

Pt.no. With holder LDT10DYH £7.50

Pt.no. Without holder LDT10DY £4.00

The dia. at the groove in the holder is 14MM, max. OD 20MM
NEW
Very bright BA9s White Pilot light, Speedo light, instrument light LEDs
These have a special diffuser that shines light in all directions to light the headlamp bowl evenly much like a std. bulb. 29MM x 12MM dia. They consume only 1.5W

Positive earth Pt.no. LDBA9DWpos £4.00 each. Please state 6V or 12V

Negative earth Pt.no. LDBA9DWneg £4.00 each. Please state 6V or 12V

These fit the HL13124 bulbholder as shown above £5.95 & the Chronometric speedo bulbholder SP13119 £11.95
LDBA9SW 12V or 6V, slightly shorter than the LDBA9DW where space is limited. 6V/12V Negative earth or Positive earth please state which

Length from the pin to the top of the lens 22MM Dia. at the largest point 11.4MM

29MM £4.00 each Ideal for speedo lights & pilot lights that pass through a grommet in the reflector
Be careful when fitting these BA9s, it's easy to damage the locating pins by using excessive force.
Very bright BA15s White Sidelight LEDs
| | | | |
| --- | --- | --- | --- |
| | | | Used in conjunction with a LD25RST stop/tail bulb, these will give over 20 hours continous use without noticeable dimming from a 5 AH battery |
This is our new 12V LED for motorcycle/car side lights. They are our brightest yet.

They only consume 3.0 Watts. 42MM long x 22MM dia.

Now with a lens not a diffuser so looks more like the 6V LED to the right

Pt.no. LDBA15DW positive earth or negative earth £7.25 each

Now available in 6V negative earth Pt.no. LDBA156Neg. £7.25
Orange & white Indicator/Sidelight LEDs
These have BAY15d offset pin double contact bayonets. 12V negative earth. They also work on 6V but not as brightly
When one contact is powered the LED will light white. When the other contact is powered the LED lights orange
If when the white light is showing the orange contact is powered, as for indicators, the white will go out so that the orange flashes alone giving maximum visibility. When the orange is no longer powered the white will again light.
| | | | | |
| --- | --- | --- | --- | --- |
| | | | | |
Pt.no.LDINDOW1

£10.95 each

Bulbholders Pt.no. HL132001 £5.95 each

They now look slightly different to the illuminated images, corrent style to the right

41MM long x 24MM dia
LED Festoons
LED Festoon bulbs, white.

42MM point to point Pt.no.LDF42 £4.95
Warning Light LEDs
Indicator warning light LED
The indicator warning LED gives a green light that can be seen in bright sunshine.
Mounting needs just one 12MM hole with holder, or 8MM without. With the holder it fits the warning light holes on later Lucas headlamps. The kit comes with everything needed + instructions, easy to install just 3 wires to connect
This can be used for conventional or LED indicators.
6V or 12V negative or positive earth, please state which
Pt.no WLneg (Neg earth) £5.95 Pt.no WLpos (Pos earth) £5.95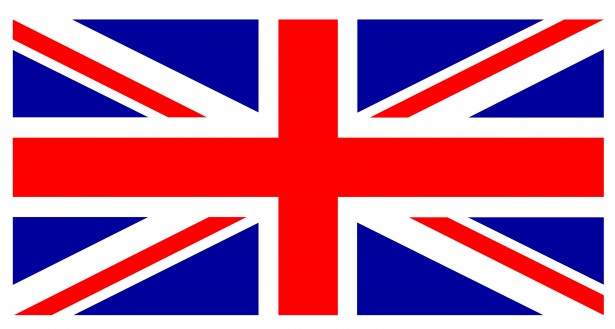 Made in England
These fit most motorcycle warning lights and replace the 12V 2W BA7s bulb.

They're brighter & available in Yellow Blue Green White & Red.

Pt. Nos. LDBA7 + the colour. White & Red O/STOCK

£3.00 each
Warning Lights to suit £4.95 each
| | |
| --- | --- |
| Colour | Part no. |
| Blue | HL10152 |
| Amber | HL10153 |
| Red | HL10154 |
| Green | HL10155 |
Self contained 12V LED warning lights
These LEDs come with molded in wiring and push into a 6MM dia. hole, the O.D. is 8MM

Can be connected to a 12VPositive or negative earth system

Discrete but very visable when alight. £3.50 each

Amber Pt.no.LD300220

Red Pt.no. LD300221

Blue Pt.no. LD300222

Green Pt.no. LD300223
Bates style LED Rearlight
LED Tailight, styled as the 'Bates' Headlight

E marked

Approx. 55MM dia, 50MM deep

Black Pt.no. RL255130

Chrome Pt.no.RL255131

£34.95

12V negative earth only
Vincent/Velocette style LED Rearlight
Miller pattern rearlight as fitted to Vincents & Velocettes supplied with 29 high output LEDs giving stop/tail & white numberplate light. Very bright.

Only available in 12V negative earth.

Pt.no. RLED255-057 £42.95

For 6V & 12V +VE see Lightboards at the top of the page
Mounting studs on the rear are M3, 30mm apart & they do not have the rear mounting plate like the original Vincent rear lamp. Connections, Black - Negative, Yellow - Tail, Red - Stop
LED replacements for single contact bulbs
ie seperate stop and tail bulbs and indicators.
BA15s (1156). 15MM dia. bayonet. Paralell pin. Replace 5W,10W & 21W etc.
12V Neg. or pos.earth

Name

Application
Dimension
Description
Price

WHITE

LEDACE

9WS

Pt.no LD9WS

BA15s white sidelight

19MM x 34MM
9 forward facing LEDs. These replace 5W car sidelight bulbs but are about as bright as a 10W std. bulb
£4.00
12V Neg. earth

RED

LEDACE 9RT

Pt.no.LD9RT

BA15s Red

Tailight

19MM x 34MM

9 rearward facing LEDs for use where space is limited
£9.95
LED Indicator bulb replacements
| | | | | |
| --- | --- | --- | --- | --- |
| | | | | |
Pt.no. 6V LDIND6V

Pt.no 12V LDIND12V

£7.25 ea

Standard BA15s (1156) fitting

Shown above with a std. indicator bulb

42MM long x 18MM dia
They must be used with a LED compatible Flasher Unit

Pt.no. INDWRELED01 2 pin £12.95

Pt.no. INDWRELED2 3 pin £12.95
LED indicators
12V only
Minature LED indicators. Only 40MM long. Can be wired for either positive or negative earth. Polished chrome finish, clear lens with amber leds.

Pt.no. INDLED13

£39.90 per pair

LED indicators. Can be wired for either positive or negative earth. Black finish, clear lens with amber leds. Long or short, long shown

Pt.no. INDLED18 - LONG

Pt.no. INDLED19 -SHORT

£21.95 per pair

12V Flasher units to suit LED indicators.

2 pin £12.95 Pt.no. INDWRELED01 2 pin

3 pin £12.95 Pt.no. INDWRLED02 3 pin

10W max. load so LEDs only. If you want one LED & one 21W bulb the INDWRE06 £4.95 will work

3 Pin wiring: B=Bulb, L= Live & E=Earth

Or, in most cases resistors can be wired in parallel with the LEDs to enable the std. flasher unit to be used. £2.50/pair. One pair is sufficient. Now smaller than shown.

Can also be used to fool a 'blown bulb' warning light

Pt.no. INDRES £2.50/pair.
LED INDICATOR WARNING LIGHT TWEAKER
If all four of your LED indicators flash together, you need one of these Tweakers
Easily wired inside the headlamp shell, takes 5 minutes.

Pt.no.LDTW

£5.95

Negative or Positive earth, please state which

Made in England
LED replacements for instrument bulbs
Name

Volts
Sizes
Description
Price

12V Negative earth only BA9s

LEDACE INSTRUMENT

Yellow,green, red, blue,white

Pt.no. LDINST + colour WHITE OUT OF STOCK

12V

11MM x 25MM
These replace the BA9s bulbs used for instrument and dashboard lighting. They feature a diffuser so the light shines in all directions.

£1.00
The LEDs supplied may vary in appearence from the items shown on this page, but if different the performance will be as good or better than those shown.
As in many other areas, technology has overtaken law making, therefore some LEDs may not comply with all current legislation, European or US, particularly when fitted to more modern vehicles.

What's new page

How to order

Genuine Lucas electrical parts

LED running lights for older cars/motorbikes

LED bulb replacements for cars & motorcycles

Brighter Quartz Halogen bulbs for older vehicles

Standard replacement bulbs, cars & M/cycles

Motorcycle indicators

Motorcycle batteries

Motorcycle & Car lighting

Motorcycle electrics

Pazon electronic ignitions & Mag. replacements

Alton generators, dynamo replacements

Motorcycle accessories

Motorcycle petrol taps and fittings

Motorcycle Oil Filter Kits

Speedos, tachos, drive units, mountings etc.

Handlebar levers for Classic Bikes

Girling Replica motorcycle shock absorbers

BSA fork upgrade kit & other A7/10 parts

Stainless Steel Silencer Clamps

Goffys Norbsa 850

Goffys A10

Goffys Dommi

Homepage
Write to me: 62 Clare Rd. Prestwood Bucks. HP16 0NU
Ring me on: 01494 868218
9.00AM - 5.30PM Mon./Fri.
Please leave a message if I'm out
Don't phone in the evenings, it makes me grumpy
E mail me at: norbsa02@aol.com (use this address for Paypal payments)