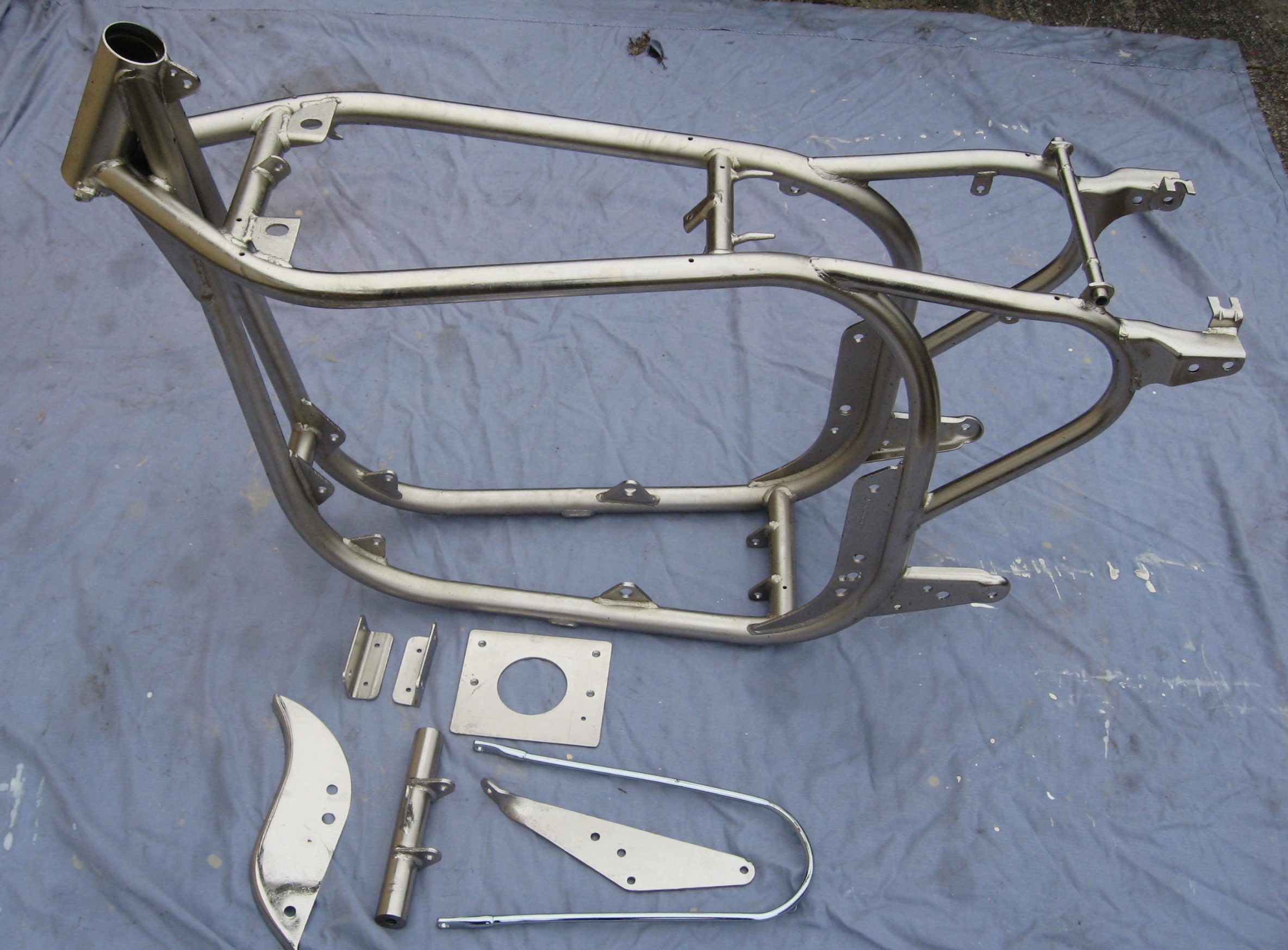 I started by having the frame beadblasted then straightened by Maidstone Motoliners, so it would handle properly again.
I've always liked nickle plated frames, having built a Commando in the 80s & my Norbsa in the 90s with nickle frames I thought I do it again. It involves drilling & tapping lots of holes which are later plugged, to wash out the plating fluids afterwards, but the end result is worth the effort. This time I had everything either nickle or Chrome plated & used only St./St. fastners. The ally. engine plates are anodised. I did think of trying to build a bike without any paint, which is possible, just. but I thought it might look a bit silly. Only part of the plating is shown here, which was done very well by Vehicle & General Platers, Arlesley.
The engine I had built by Mike Pemberton aka Pushrod Performance. This time I used a PW3 Dommi cam from Mick Hemmings. This involved machining of the crankcases & barrel. I used the std breather arrangement, though the other breather pipe is still there & blocked off. The usual new mains, big ends, pistons & valves. Three of the guides were loose in the head so Mike made up oversize guides from Colsibro with seals. Plain Commando rocker spindles are also fitted just in case.