SOLID STATE REGULATOR/RECTIFIER
FOR ALTERNATORS
Other dealers sell similar looking products, if it hasn't got an A Reg label on the back it isn't an A Reg
Over 6000 A Regs sold since 2010 (Nov. 2019)
A REG SIX £39.95

This 6V regulator will suit any Lucas / Miller type 6V alternator and will give proper Voltage control to prevent boiled batteries/blown bulbs and allow the safe use of AGM batteries such as the Cyclons. Because of the way the alternator is wired more power is available when the battery is low. Can be wired Pos. or Neg. earth. Very reliable & simple to install. A Reg./Rect. is essential if fitting electronic ign. to a 6V alternator bike.

They come with full instructions. Pt.no. AREG6

67 x 59 x 24MM mounting holes 6MM dia. 55MM apart

A REG ONE £39.95

These 12V regulators suit any Lucas / Miller / Wipac type alternator and replace the Zener diode and the rectifier. They can also be used when converting from 6V to 12V and come with full instructions. Very reliable & simple to install.

They are rated at 25A which is 300W and have been tested to max. output with our 200W alternator

They can be used without a battery if a Capacitor is fitted, see below. Can be wired Pos. or neg. earth

They are suitable for std. 120W & high output 200W alternators. Pt.no. AREG1

On a Commando the warning light assimilator should be disconnected or replaced by our Charge Warning light driver (NCLD)

67 x 59 x 24MM mounting holes 6MM dia. 55MM apart

They also suit the Alton alternator/electric start as supplied for Commandos. They are not suitable for the Alton Dynamo replacement alternators.

A REG THREE £39.95

Pt.no. AREG3

For 3 phase alternators up to 200W

Can be wired Pos. or neg. earth

70 x 65 x 27MM

Pt.no REG10121 at £84.95

A high output 200W Podtronics regulator.

As supplied with Alton generators.

65 x 75 x 30MM 6MM dia. mounting holes 65MM apart

Three phase 200W version Pt.no. REG10124 £89.95

Think it's not charging? How to check

Click here for alternator circuit diagram using a regulator rectifier

12V alternator circuit diagram using a Zener diode
and details on converting 6V to 12V

How to convert an XT500 to 12V

CAPACITOR (AKA BATTERY ELIMINATOR)
The Red wire is positive, the Black wire negative. Connect the other way & it will go pop.

This replaces the Lucas 2MC Capacitor, the blue thing the size of a cotton reel under the seat on Commandos. It enables the bike to be started without a battery, providing it is fitted with the RM21 alternator or equivalent.

A failing capacitor can slowly discharge a battery, so if your battery is dying unexpectedly early it is worth changing the capacitor first.

The 2MC was 4700 microFarads, & so is ours. Larger capacity capacitors are available at an inflated price but there is no advantage.

Fitting a capacitor to any alternator bike will slightly increase its charging potential, may increase battery life & could prevent damage to a Regulator/Rectifer by minor unnoticed faults.

They are now smaller & robust enough to not need mounting in a wire spring, just cable tie them securely.

£11.95 Pt.no. CAP01
BRIDGE RECTIFIER
The bridge rectifier shown here replaces the lucas finned rectifiers fitted to British bikes from the 1950s to the late 1970 and will suit all models 6/12V fitted with an alternator except electric start Triumphs and Nortons.

The older Lucas rectifiers needed fins to dissipate the heat generated, these are more efficient in rectifing all the current so need no finning and supply more current to the battery. Easy to connect, and supplied with wiring instructions. Rated up to 25A £5.25 Pt.no.REC001

Dimensions are 30MM x 30MM x 23MM
GENUINE LUCAS RECTIFIER
This is a new Lucas rectifier as originally fitted to Lucas equipped single phase 6/12V alternator bikes of the 1960s & early 70s.

It is a simple bridge rectifier & does not provide any Voltage control, ideal if you really want everything original looking, otherwise the A Reg One & A Reg Six above are a better, cheaper bet.

Pt.no. REC10135

£49.95
V- REG 2B DYNAMO VOLTAGE REGULATOR, 6V & 6V - 12V UPGRADE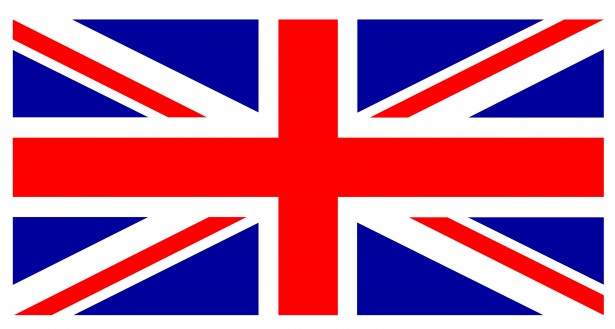 A 6V Lucas/Miller dynamo in good condition is capable of powering a 12V system allowing the use of modern lighting components. The E3H "short" dynamo will happily run a bike at 12 V fitted with the 35/35W Quartz Halogen headlight bulb. Whereas if everything is in good condition, the E3L as fitted to most 1950s twins is capable of powering the full 60/55W. There is no need to alter the dynamo in any way.

The V Reg can also be used on many foreign dynamo equipped bikes. See Bosch Dynamo Wiring
This device is proven and reliable. Available in Positive or Negative earth, also to run a 6V system.

The dynamo regulator is designed to replace the mechanical regulator with modern reliable semiconductors, and can handle up to 100W at 6V and even more for the 12V version, provided the dynamo is capable of delivering this power.

£49.95 Pt.nos. VREGPOS & VREGNEG
Fitted to the inside of a Miller regulator
The regulator must be used with a good battery (minimum 5 Amp-hours) and is guaranteed, subject to correct fitting and use with a good dynamo.
New features include: Current limit to the field winding, allows excellent performance when using a 6V dynamo on a 12V system while not straining the dynamo. Tougher electronics, with the introduction of higher energy spark suppression to reduce spikes generated by the dynamo. Improved "thermal foldback" which progressively reduces output power if the regulator gets too hot, indirectly limiting the dynamo from excessive current. Better servo loop stability, with new electronics which 'predict' when the output voltage is nearly correct and control the field current earlier.
The V-Reg 2B will run a 6V system or by cutting a simple wire link will run a 12V system.
A 150W version is available to suit small cars such as the Austin 7 £69.95
Pt.nos.VREGCPOS & VREGCNEG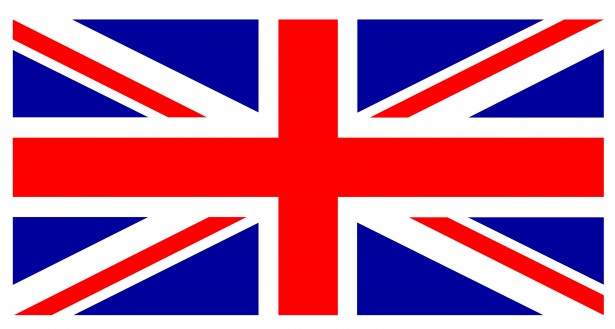 Dimensions are 50 x 42 x 22MM
A battery will be needed with a capacity of 5 Amp/hours minimum. The Westco 12V7L-B which measures 114MM x 71MM x 113MM is a good choice. This is a sealed AGM maintenance free battery and will fit the battery tray of A7/10s, Pre-unit Triumphs, Dommies etc. with room to spare.
See also

Motorcycle batteries page
How to Repolarize a dynamo

CHARGE/CUT-OUT SWITCH FOR MAGNETO IGN. BIKES
This is a double sided switch that is wired so that when in the 'Off' position it shorts the mag cutout to earth & the other pole breaks the battery connection preventing any discharge through the regulator.

It also provides some extra anti-theft properties and prevents a battery going flat if the bike is unused for long periods.

It also prevents accidently leaving the lights on & flattening the battery.

If left in the 'On' position after the engine is stopped, it causes no problems, the effect is just as if the switch had not been fitted.

An existing cut-out button can be left in place. A 20MM hole is needed for mounting.

Supplied with wiring, two keys & instructions

Pt.no. SWMAG £27.95
CHARGE WARNING LIGHT
(No Charge Lamp Driver)
This simple device connects between the ignition switch & earth. 12V only.

When the ignition is turned on the lamp lights.

When the engine starts and the battery is being charged the lamp goes out. No charge it stays on.

This can be used on an alternator system or a dynamo system used to power coil ignition.

Replaces the warning light assimilator on Commandos. Full instructions are supplied.

Without warning light £21.95 Pt.no. NCLD

With warning light (Red, Blue, Green or amber) £27.45

Supplied with instructions. Pt.No. NCLDWL + colour
BATTERY VOLTAGE / STATUS MONITOR (INDICATOR)
The Battery Status Monitor (BSM) is a LED voltmeter designed to monitor the Voltage across a 6 or 12V battery. It is an easy to see what is happening to the battery, charging - not charging - over charging. Battery low - fully charged.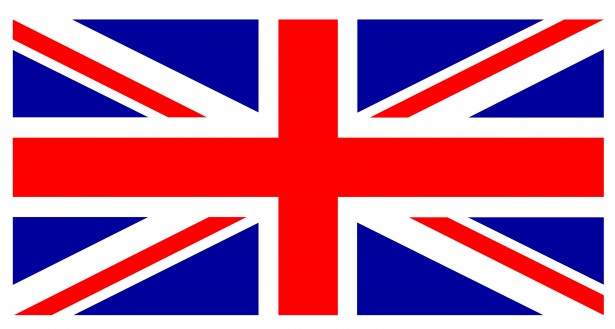 Under 10.75 Volts. The battery Voltage is very low, the LED will flash red slowly

At 12V Battery is still low and the LED maintains a constant red.

12.5 - 13.5V battery fully charged (engine not running) the LED will show orange.

Over 13.8V battery charging the LED shows green

Over 15.25V Overcharging. Fast red flash.

The dia. is 10MM with an 11MM base. this clicks into a 14MM holder

Also serves as an ignition on reminder

12V Pt.no. BSM12V £27.95 ea. 6V Pt.no. BSM6V £27.95
Now available for handlebar mounting using a chrome plated clip & sleeve.

Pt.no. BSMHB6V & BSMHB12V

£31.95

On coil ign. bikes it is wired to switch off with the ign. so connect it to the live feed from the ign. switch or the coil.

On dynamo bikes it can be wired to the speedo light.

The BSM is protected against reverse connection and unlike an Ammeter is immune to vibration. An ambient light sensor is incorporated that dims the LED for night time.
Brass magneto washers,

fit onto the end of the HT lead

inside the pickups.

Pt.no. MAG60803

£3.00 for 5

Split bullets for Lucas

dynamos & regulators.

Pack of 6 £6.95

Pt.no. DYN10405

Dynamo terminal cover

for Lucas dynamos

pre metal end cap

Marked LUCAS ENGLAND

Pt.no. DYN71055 £3.50

Chrome handlebar clip Holds the cables neatly against the bars, much more style than cableties

For std. 7/8" bars

Pt.no. CL83099

£2.95 ea.

Lucas style Bullet connecters, crimp or solder on

Bullets £1.50 / pack of 10 Pt.no. CON-B

Single connecter £1.50 / pack of 10Pt.no. CON-S

Double connector £1.50 / pack of 5 Pt.no. CON-T
STANDARD COILS
Suit points ignition, Boyer, Pazon, Rita etc.
Genuine Lucas MA6 (6V) and MA12 (12V)

1.9" (48MM) dia. and 4 5/8" (118MM) overall length

As fitted to coil ign. bikes 1950s - mid 1960s

6V 1.8 - 2.4 Ohm Pt.no. COI19378 £42.95

12V 3.0 - 3.4 Ohm Pt.no. COI19379 £42.95

Mounting clips to suit MA6 & MA12 coils 48MM COI10069 Plated steel with nuts & bolts £5.95
Genuine Lucas coils 1 5/8" (40MM) dia x 4 5/8" (118MM) overall length

6V 2.0 Ohm

12V 4.9 Ohm

2 x 6V coils also suits bikes with electronic ign. Boyer/Pazon/Rita etc.

6V Pt.no. COI19375L £37.95

12V Pt.no. COI19376L £37.95

Mounting clips to suit 40MM coils COI10068 Plated steel with nuts & bolts £5.95
HT lead clips to suit the above & most other coils

Pt.no. HTCL £1.00 each

Rubber 'boot' for HT Lead, mag. or coil & some plugcaps

Pt.no COI60401

£1.00 each
TWIN OUTPUT COILS 6V &12V
Twin output coil 5 Ohm impedance for points or electronic ignition such as Boyer, Pazon, Rita etc. Comes complete all mounting hardware & wiring.

The moulded in HT leads are 585MM (23 inches) long. Body 70MM ( mountings 90MM centres) x 43MM

Lower power consumption, suitable for dynamo bikes. Pt.no.COI19371 £49.95

Now available for 6V systems. Comes complete with all mounting hardware & wiring. The moulded in HT leads are 500MM (20 inches) long.

1.1 Ohm impedance

Body 70MM (mountings 100MM centres) x 43MM

Pt.no.COI19370 £49.95 As fitted to Kawasaki Z1
These coils can also be used in place of a distributer on a twin, just using the contact breaker to fire both cylinders at the same time as with electronic ignition.
THE LONG NUT
This is an extended nut for the bottom mounting for the K1f & K2f mags. BSA fitted it to all their twins but it can be used on almost all other machines with this type of mag. It makes fitting & removal of the mag an easy task.

Pt.no MAG27574 £6.50
PLUG CAPS
These copies of the old Lodge spark plug cap have no supressive resistors so are particularly suitable for magneto equipped bikes. The copper core of the HT lead screws onto a threaded spike and the rubber sheath is then clamped round excluding water. Pt.no. PL76020 £2.50 each

NGK non-resistive plug caps for magneto ignitions. These are made from the same rigid plastic as the resistive caps below and incoporpate the rubber waterproof seals over the top of the plug & the HT lead.

Pt.no. PL76023 £2.95 each OUT OF STOCK

Champion resistive spark plug caps for coil ign. bikes as fitted to many british bikes for the 60/70s. 10.0K Ohm

Pt.no. PL76019 £9.50 each

NGK supressed plug caps are sealed againgst moisture around both the plug and lead. Suitable for coil ignition bikes and cars. Recommended for electronic ign. 5.0K Ohm. I use these on all my bikes,never had a problem.

Pt.no. PL76022 £5.95 each .
HT LEAD
English made copper cored HT lead sold by the metre £3.25

Pt.no HTL

Made in England
UNIVERSAL CONDENSER
Genuine Lucas Condenser 6/12V Fits 18D2 Distributor and 4CA contact breaker assembly,most British machines (1963-66), including Tiger Cub, TR6/T120, BSA Bantam, C15, A50/A65, B40. but using the mounting hole can be located remotely on any points ign. bike 6V or 12V

Pt. no. CON10039

£16.95
AMMETERS
NEW

Lucas 'Red Dot' Ammeter as fitted to:

Ariel Square Four 1000cc models (1949-57) BSA C10,C11 250cc (1939-53) Various Enfields (1937-54) Matchless 250cc models (1936-) Panther 250cc models (1951-57) Various Triumph models (1938-39) Vincent Series 'D' (1955)

Pt.no. AM19025/6 6V 12V Pt.no. AM19025/12

1 3/4" Diameter. £54.95
These are intended for 6V dynamo bikes but can be used with 12V alternator bikes by using our 'No Charge Warning Light Driver' (NCLD) £21.95
Sizes shown are the OD of the chrome bezel, the hole dia. will be 1/8" smaller
Lucas pattern

2" diameter

Pt.no. AM19000

£34.25

Lucas pattern

1 3/4" diameter

Pt.no. AM19002

£22.95

Lucas pattern

2" diameter 8-0-8

Pt.no. AM19001

£34.95

Lucas pattern

2" diameter 12-0-12

Pt.no. AM19007

£34.95

Lucas pattern

1 3/4" diameter

Pt.no. AM19008

£22.95

Miller pattern

2" diameter 8-0-8

Pt.no. AM19006

Obsolete use AM19009

Miller pattern

2" diameter 8-0-8 shallow type 15MM deep Pt.no. AM19009

£44.95

OUT OF STOCK

Lucas pattern

1 3/4" diameter

Pt.no. AM19019

£23.95

Lucas pattern

2" diameter

12- 0- 12

Pt.no. AM19011

£35.95

Genuine Lucas

8-0-8

These fit the headlamps on the lighting page and have the correct mounting 'tags' not a 'U'clamp so fit & look better

1 3/4" diameter LU36084

Pt.no. AM19021

£37.95

Genuine Lucas

12-0-12

These fit the headlamps on the lighting page and have the correct mounting 'tags' not a 'U'clamp so fit & look better

1 3/4" diameter LU36403

Pt.no. AM19020

£37.95

Lucas pattern

Ammeter, black face with metal case 1-3/4" Used on various models pre 1968

Pt.no. AM19010

£18.95

White face Pt.no. AM19023

£18.95
Sizes shown are the OD of the chrome bezel, the hole dia. will be 1/8" smaller
LUCAS ALTETTE HORN
New Lucas Altette horns as fitted to many British bikes of the 1940s and 50s are now available.

They feature a cast iron body and chrome bezel as per the originals and are just over 4 ½ inches in diameter.

6V Pt.no. ALTH11048L £139.95

12V Pt.no.ALTH11048BL £139.95

Mounting brackets

One hole Pt.no. H11049S £11.95

Two mounting holes

Pt.no. H11049 £11.95

Cranked

Pt.no. H11070 £11.95
GENUINE LUCAS ALTETTE PRETTY KIT
This kit will brighten your original Lucas Altette horn as fitted to many British bikes of the 1940s and early 50s. As in the photo all dome nuts and the locknut are supplied in chrome along with the bezel.

NOW MARKED WITH LUCAS AT THE TOP

Outside diameter 4.55" I.D. 2.75"

Pt.no. ALTH11050 £29.95

Click here for details of a simple and cheap way to fix a silent Altette horn.
HORNS
Chrome or Black Horns 12V & 6V 4.0" dia. 110db (loud)
Plain 12V

Pt.no. HOR12VCH £13.95

Black 12V

Pt.no. HORL12VBLK £13.95

Black/Chrome 12V

St./St screws

Pt.no. HOR12VCHO £14.95

Chrome/Black 12V

Pt.no. HOR12VBLO £14.95

Slitted 12V

Pt.no.HORHEL004 £13.95

Slitted 6V Pt.no.HORHEL003

£13.95
LUCAS PATTERN
These are copies of the Lucas No. 54068060 6V

and 54068062 12V horns from the 1960s.

Finished in satin black.

Approx. 3 7/8" dia

Pt.no. H11046 6V

Pt.no. H11047 12V

£74.95 each
Genuine Wipac
Twin Trumpet horns, 12V, one high tone one low tone. As loud as some air horns

The main dia. ie 85MM These are loud.

These aren't airhorns so don't need a compressor or relay.

Pt. no. High HOR5786, Low HOR5787

£11.95 each
Minature Horns
Minature horns in 6V & 12V. May be black or plated finish

70MM in dia, 100db. £7.95

Pt.no. HORS6V & HORS12V
FUSEHOLDERS
Modern blade type fuseholders. Waterproof and secure. Std. car size fuses. Spare fuses available at Halfords & any other car shops.

£3.50 with 30A fuse

Pt.no. FUBH04

Spare 30A fuses 0.25P each Pt.no.FUBH30
| | |
| --- | --- |
| | What's new page |
| | How to order |
| | LED headlight bulbs H4 British Pre-Focus BA15D + BA20d 6V & 12V |
| | LED Indicators, 6V & 12V |
| | LED daytime running lights for older cars/motorcycles |
| | LED bulb replacements for cars/motorcycles |
| | Brighter Quartz Halogen Headlight & pilot bulbs for older bikes/cars |
| | Motorcycle indicators |
| | Motorcycle batteries & battery boxes, sealed AGM Gel |
| | Motorcycle & Car lighting |
| | Motorcycle electrics |
| | |
| | Stainless Steel Silencer clamps |
| | Motorcycle petrol taps and fittings |
| | Motorcycle Oil Filter Kits |
| | BSA fork upgrade kit & other A7/10 parts |
| | Handlebar levers for Classic Bikes |
| | Girling Replica motorcycle shock absorbers |
| | Repair service for Lucas Rita ignitions |
| | Goffys Norbsa 850 |
| | Goffys A10 |
| | Goffys Dommi |
| | Moto Guzzi 1000S |
| | One of my old A10s |
| | Some of my other old bikes |
| | Homepage |
| | |
| | |
| | |
Write to me: 49 Chequers Lane, Prestwood, Bucks. HP16 9DR
Ring me on: 01494 868218
9.00AM - 4.30PM Mon./Thurs.
Please leave a message if I'm out
Don't phone in the evenings, it makes me grumpy
E mail me at: norbsa02@aol.com (use this address for Paypal payments)