FORK UPGRADE & OVERHAUL KIT

& OTHER A10 PARTS

How to order
Add £3.50 carriage up to £15. £15 - £25 add £4.95,

£25.00 - £50.00 add £5.95, £50.00 - £100.00 add

£8.95, Over £100.00 add £12.95

If in doubt E mail for a price norbsa02@aol.com

Bulky & difficult to pack items such as headlights & lenses add £1.00

Overseas bulb & LED orders add £2.00. Anything else E mail for carriage costs.

If in doubt E mail for a price norbsa02@aol.com

Overseas bulb & LED orders add £2.00. Other overseas orders E mail for carriage costs.
This kit has been specially developed for BSA A/B series (Inc. Gold Star) models up to 1967. Not for unit singles
Comprising Eddie Dow style damper units in Dural and St./St. made on a CNC lathe then polished and assembled, multi-rate springs, fork bush and seal set, this kit provides everything needed to transform the front suspension.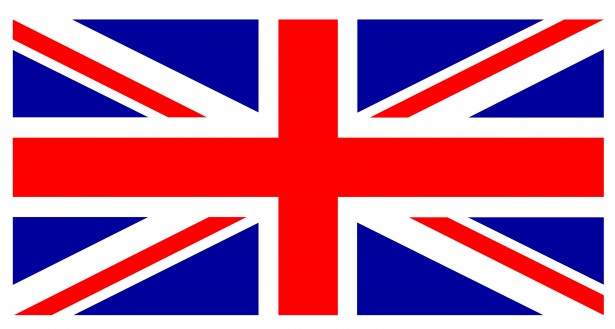 Made in England
These damper units give full 2-way damping which reduce dive, pitch and wallowing, particularly at speed. The multi-rate springs combine to tighten up the handling and roadholding, as well as giving a more comfortable ride. New bushes and seals ensure that everything is working properly. For road & track.
Multi-rate fork springs alone £49.00

Pt.no. FMRS

Sprgs. 11" length, 1.84" (46MM) OD & 1.41" (36MM) ID

Upgrade kit 1

Consisting of Multi-rate fork springs and the damper rods £118.50 Pt.no. FSD1

Upgrade kit 2

Consisting of Multi-rate fork springs and the damper rods with domed nuts £124.50 Pt.no. FSD2

The Complete Overhaul & Upgrade Kit

As in the picture £182.50 Pt.no. FUOK001

With domed nuts £197.50 Pt.no. FUOK002

When fitting the multi-rate springs, the closer coils should be at the top. Less unsprung weight for 'the racers edge'

Damper Rods with plain topnuts £69.50 Pt.no. FDR1

Made in England

Damper Rods with dome topnuts £75.50 Pt.no. FDR2
| | | |
| --- | --- | --- |
| The Topnuts are available plain as fitted by BSA or with St./St. dome nuts as per the Eddie Dow damper rods as shown here. | | |
A pair of these rods were used by Rob Stokes on his racing Gold Star.
GSOC & CRMC 350 champ. 2001, 2002, 2007
GSOC & CRMC 500 champ. 2004, 2005, 2007
Damper rods should be used with SAE20 fork oil on the road, std. amount.
Carriage on springs £6.95, Damper rods £6.95, Springs and damper rods £9.95, Upgrade & Overhaul kit £13.95
BSA FORK STANCHIONS

Gold Star stanchions fully chromed with seals, & bushes machined to suit £156.00/set + £15.95 P&P Part. no. F42 5027
These also fit the A7/10s, B31/33s, early A65s etc. Overall length without the bottom bush 22.5"
(I know the top bush is fitted the wrong way round in the photo)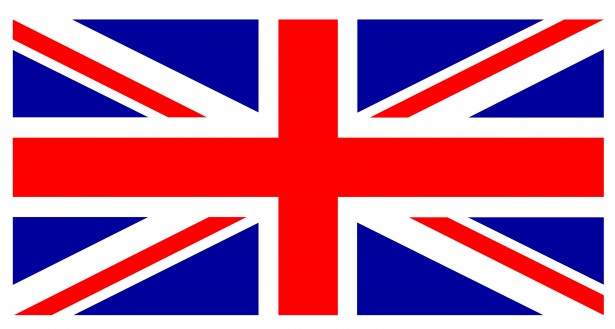 Made in England
St./St. BSA FORK SEAL HOLDERS
Now also available in St./St.

Pt.no. F26216S

£110.00 per pair

Fork Oil Seals Pt.no. F26247 Pr. £6.50

Made in England
BSA FORK BUSH & SEAL KIT
Top quality fork bush & seal kit.

You can buy cheaper and waste your time but these are the correct size & tolerance and providing that your stanchions are OK will make your forks work like new

Pt.no. FPS147 £74.95

Fits A7/10, B31/33, G/Star, M20/21 etc & A65 up to 1967

Made in England
STAINLESS STEEL FORK TOP WASHERS
St./St washers to suit the fork top nuts above & the damper rods, slightly thicker than std. 1.5MM

Pt.no. F27253

£4.95 / pr.

Made in England

Click here for Girling pattern shocks

BSA MAGNETIC SUMP PLATE & ST./ST. STRAINER KIT A7/10, B25/44, A50/65
BSA sump plate kit comprising a cast & machined aluminium housing, a magnetic sump plug, St./St. gauze strainer, gaskets & St./St. caphead screws & washers.

This is a very good addition to the lubrication system of the BSA twins using a magnet to attract microscopic ferrous particles that otherwise circulate in the oil causing wear.

This is made from a finned aluminium casting as the rough surface & the fins helps to cool the oil as it passes over.
The addition of a sump plug means that the oil can be easily & quickly drained after the bike has been left standing for some time & has drained into the sump
Also fits A50/A65s
£39.95 Pt.no. A10SPK
The parts are available seperately:
Finned ally. sump plate Pt.no. A1061221 £27.95 Also fits A50/A65s B25/44s
St./St. sumplate filter for BSA A7/10, A50/65 Pt.no. A1097058 £9.50

What's new page

How to order

Genuine Lucas electrical parts

LED running lights for older cars/motorbikes

LED bulb replacements for cars & motorcycles

Brighter Quartz Halogen bulbs for older vehicles

Standard replacement bulbs, cars & M/cycles

Motorcycle indicators

Motorcycle batteries

Motorcycle & Car lighting

Motorcycle electrics

Pazon electronic ignitions & Mag. replacements

Alton generators, dynamo replacements

Motorcycle accessories

Motorcycle petrol taps and fittings

Motorcycle Oil Filter Kits

Speedos, tachos, drive units, mountings etc.

Handlebar levers for Classic Bikes

Girling Replica motorcycle shock absorbers

BSA fork upgrade kit & other A7/10 parts

Stainless Steel Silencer Clamps

Goffys Norbsa 850

Goffys A10

Goffys Dommi

Homepage
Write to me: 62 Clare Rd. Prestwood Bucks. HP16 0NU
Ring me on: 01494 868218
9.00AM - 5.30PM Mon./Fri.
Please leave a message if I'm out
Don't phone in the evenings, it makes me grumpy
E mail me at: norbsa02@aol.com (use this address for Paypal payments)